Despite the wintry weather lingering longer than we have been used to in recent years, spring is only just round the corner. We have two more years of breeding season fieldwork to do and about half of North Wales still to survey. The effort gone into producing the results so far has been tremendous and now that most of the required Timed Tetrad Visits (TTVs) have been done for the national Atlas we hope that you can all concentrate on Roving Records and filling in the gaps. We are one of around 40 regional areas around the UK who are doing a local Atlas. Many English counties are doing combined Winter and Breeding Atlases mirroring the national Atlas by recording abundance via TTVs for all tetrads. We knew that we did not have the volunteer workforce to do this here in North Wales and to illustrate the differences, one of the Hampshire coordinators told us that they had on average 4 surveyors per tetrad. Here in North Wales we have 3 tetrads per volunteer and in reality this is more like 9 tetrads per regular volunteer (those contributing over 50 records per person). One advantage of many local Atlases being done between 2007 and 2011 is that all the Local Atlas Coordinators have a regular get-together at the BTO HQ in Thetford. Here we can exchange information and pick up some good ideas. For example we have borrowed some of ideas from the Sussex Atlas newsletter for targeting effort in 2010.
Anne Brenchley and Geoff Gibbs
North Wales Bird Race 22nd/23rd May
The first of our fund-raising projects for 2010 will be a Bird Race. This is your chance to have a bit of fun, do some targeted atlasing and help us raise funds. To give you that little incentive to take part, we are offering some small prizes for a range of categories. The bird race will be run according to the usual rules and exact details are to found attached to this newsletter. Incidentally 22 May is International Day of Biodiversity so all the more reason to do something for conservation on that day. It is expected that all the records received that day are entered as Roving Records on the Atlas website.
Photographs wanted!
We are slowly starting to build up a library of excellent photographs but could do with lots more, obviously full acknowledgement will be given so please take your camera out with you when you're out and about! We do need habitat shots as well as pictures of birds and of course, we do expect that all photographs are taken in North Wales.
The above three items are extracted from the Spring 2010 North Wales Breeding Bird Atlas Newsletter. To download the complete newsletter, which contains a total of eight pages, plus maps and photographs - please click here.

Gronant Little Tern Colony
Little Terns will be arriving back at Gronant through May, with the first eggs laid either at the end of the month or early June. Although declining generally in Europe this colony is one of the few which is thriving, as you can see from the graph below.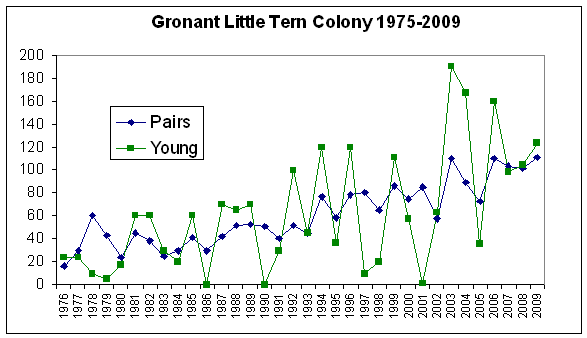 There was a record number of 111 pairs last year which produced a respectable 123 fledglings, the fourth highest number.
As usual we are appealing for help wardening this colony, more details of which can be seen in both the May 2009 and June 2009 newsletters. So long as the weather is reasonable wardening here is a great pleasure through the summer - just watching the Little Terns or doing some sea watching, there are always Gannets to see and often Manx Shearwaters and Common Scoters, and through the summer Sandwich Tern numbers build up to several hundred. Just an hour or two a month would be a help, if you can do more that would be great. I usually do one six hour stint a week from early June to late July. If you are interested in becoming a voluntary warden please contact Adrian Hibbert by email (adrian.hibbert@denbighshire.gov.uk) or telephone 01745 356197. Don't forget you can always just pop down to say hello and see what the setup is.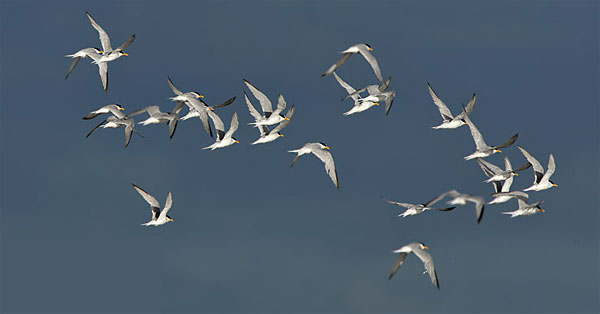 Little Terns at Gronant, July 13th 2008, ©
Steve Round
.
Richard Smith.
April Bird News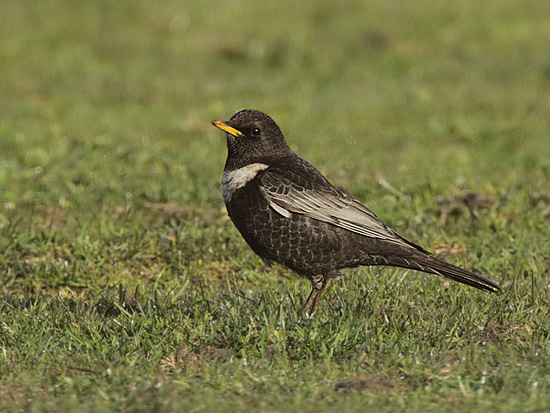 Male Ring Ouzel by Lingham Lane near Leasowe Lighthouse, April 24th, ©
Steve Round
.
An excellent month for migration, as you would expect for April. However, things were quite slow for the first half of the month except for a good passage of Little Gulls, max 300 on the 14th, and White Wagtails including 55 on 10th and 71 on 11th in the Red Rocks/Hoylake Shore area. Wheatears were very thin on the ground until the 19th when 55 were counted on the golf course near Red Rocks, 55 were also counted on Hilbre during the 23rd, all of the Greenland race. The first Ring Ouzels turned up on the 11th, with up to six present on the 18th. We had a long staying male and female near Leasowe Lighthouse, both staying for at least a week. Remarkably, for the third year in a row, a Red-rumped Swallow was seen in the Leasowe Lighthouse/Moreton area, this time one was over the horse paddocks early on the 25th, unfortunately it didn't stay long and was only seen by one observer - Jeremy Bradshaw, a Lighthouse regular.
Over the years I've seen very few Yellow Wagtails, usually just single birds at some distance, so I was thrilled to see four just yards away close to Leasowe Lighthouse on the 24th, 12 were present here on the 28th. I was lucky enough to see the first Whinchat in our area, again near Leasowe Lighthouse, on the 19th, several more came through during the rest of the month, as did a few Redstarts.
First dates of spring migration, 2010, 2009 and 2008

| Species | 2010 | Location (2010) | 2009 | 2008 |
| --- | --- | --- | --- | --- |
| Wheatear | 10th March | Leasowe Gunsite | 14th March | 13th March |
| White Wagtail | 12th March | West Kirby | 4th March | 9th March |
| Sand Martin | 18th March | Inner Marsh Farm and New Brighton | 15th March | 16th March |
| Swallow | 18th March | Hoylake and New Brighton | 16th March | 15th March |
| Willow Warbler | 19th March | Thurstaston | 31st March | 31st March |
| House Martin | 30th March | Inner Marsh Farm | 30th March | 11th April |
| Whitethroat | 7th April | Heswall | 11th April | 11th April |
| Swift | 19th April | Heswall | 8th April | 22nd April |
| Cuckoo | | | 26th April | 23rd April |
Although Cuckoos were heard at Prenton on the 28th and Saughall the following day both these locations are just outside the area covered by my website so I've left the table blank for that species.
A few Marsh Harriers and Ospreys were seen, with five of each passing through. A Hobby was at Inner Marsh Farm on the 25th and one at Leasowe Lighthouse on the 30th. A Red Kite flew west of Wepre Park on the 17th.
Leasowe Lighthousewas a real hotspot as not only did we get all the migrants described above but also two rare gulls early in the month, an Iceland and a Glaucous Gull. Remarkably, the long staying Velvet Scoter off Hilbre was joined by a second bird, they both stayed until the 16th. Good numbers of Whimbrel were counted with a max of 55 at Hilbre and 44 on Thurstaston Shore. Max number of Spotted Redshanks at Inner Marsh Farm was 11 early in the month.
There were plenty of sea birds to be seen which included a single Manx Shearwater and Arctic Skua. All four of our usual tern species were observed with Sandwich Terns the most numerous as usual. Max count of Gannets was 75 off Hilbre.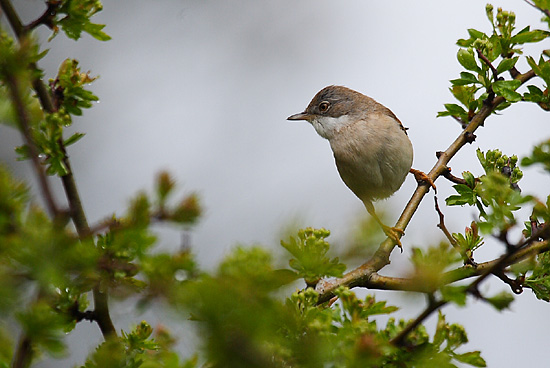 Richard Smith.
Many thanks go to Chris Butterworth, Ashley Cohen, John Jakeman, Alan Saunders, Neil McLaren, William Boyce, Stephen Hinde, Peter Newman, Steve Williams, Dave Edwards, Dave Harrington, Gail Wilson, Paul Vautrinot, Andy Thomas, Paul Brady, Charles Farnell, Steve Round, Jeremy Bradshaw, David Haigh, Bruce Atherton, Jon Greep, Ian smith, Steve Seal, Richard Steel, Dave Wild, Matt Thomas, Colin Schofield, Peter Haslem, David Small, Bill Wonderley, David Esther, Sean O'Hara, Jeff Stephens, Eddie Williams, Leon Castell, Keith Scovell, Greg Harker, Mike Hart, Mike Davenport, Iain Douglas, Harold Townson, Geoff Robinson, Sreve Hasell, Andrew Wallbank, Tom Smith, Ian Emmitt, Tony Edwards, Sue Judd, David Asbury, Alan Graham, John Coupe, Duncan Crockett, Karen Foulkes, Keith Duckers, Alan Hitchmough, Sid Ashton, Bev Gisenthwaite, Jim Irvine, John Kirkland, Don Maxwell, the
Dee Estuary Wardens
and the
Hilbre Bird Observatory
for their sightings during April. All sightings are gratefully received.
What to expect in May
Spring migration will continue into early May, in particular look out for Whinchats, whose numbers often peak in the first few days of the month, and there should also be plenty of Whimbrels on their way north. We usually get a few Wood Warblers passing through, on the English side of the estuary Stapledon Wood is a good spot, and on the Welsh side try Wepre Park, Greenfield Valley or Garth Wood. If we get easterly or south-easterly winds we might well get a rarity or two - in 2008 we had a Whiskered Tern, Bluethroat, Cattle Egret and two Red-rumped Swallows!
Westerly winds will bring in plenty of sea birds - last year during strong south-west winds we saw hundreds of Gannets and Manx Shearwaters, as well as plenty of Kittiwakes and terns, and a few skuas.
We had our first Hobbies in April but more should come in during May, and probably a Marsh Harrier or two and maybe a late migrating Osprey. At Inner Marsh Farm and Connah's Quay look out for Spotted Redshanks looking magnificent in their black summer plumage. Hopefully there will be breeding Avocets at IMF along with a few hundred non-breeding Black-tailed Godwits. Keep an eye out for Black Terns, we sometimes get one or two turning up in May, and Sanderlings in breeding plumage is another bird to look out for - we only see this plumage a few weeks either side of the breeding season and it has been known to fool even experienced birders!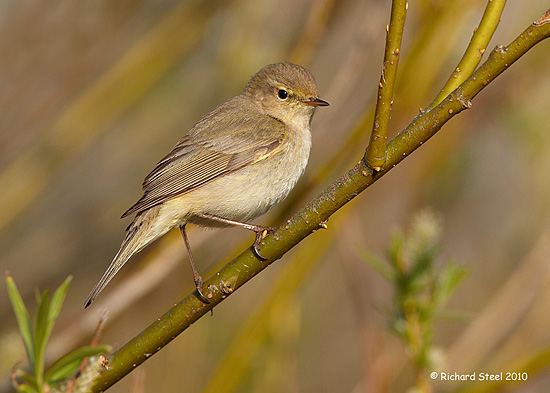 Forthcoming Events
May Highest Spring Tides (Liverpool)
Also see Tides page.
1st May, 13.45hrs (BST), 9.0m.
15th May, 12.41hrs (BST), 9.0m.
16th May, 13.23hrs (BST), 9.0m.
Forthcoming Events
Organised by the Wirral Ranger Service , Flintshire Countryside Service and/or the RSPB:
All these events and walks have bird interest, even those not advertised specifically for birdwatching. No need to book for these events unless specified - please check below.
Also see 'Wingspan', a Diary of Birdwatching Events for Wirral and the North Wales Coast.
Sunday 2nd May, Dawn Chorus over the Heswall Heath, 4.30am–6.30am.
Rise with the Lark and listen to the delights of Nature's Chorus over these heathlands. This walk will be led by the Rangers and members of Wirral Wildlife and is suitable for all the family to enjoy. Sorry no dogs.
Meet at Cleaver Heath car park, Oldfield Road off Quarry Road West and Telegraph Road, Heswall. Booking essential. Ring 0151 648 4371.

Saturday 8th May - The Big Breakfast, 7 – 9.30am.
Here's a treat for the early riser! Join the Rangers at Wirral Country Park for an early morning nature ramble looking for warblers that have just arrived from Africa to breed in our lush hedgerows. When the birding is done we'll be calling in to GJ's Café for a well deserved full English breakfast! There is a £4 advance charge for this event and booking is essential. Ring 0151 648 4371.
Saturday 8th May, Bluebells, Birdsong and Burton Mere (RSPB), 2pm start.
Gorse Wood in the spring is awash with a carpet of bluebells and alive with a chorus of birdsong. This exclusive walk is also a chance to catch up with the ongoing developments at Burton Mere. Booking is essential but cost is FREE call 0151 336 7681 to reserve your spot.

Saturday 15th May, Up with the Lark at Ness Gardens, 7am - 9am.
Another chance to experience the early morning chorus at Ness Botanic Gardens. A guided tour of the outstanding gardens by an RSPB warden followed by sumptuous breakfast in the cafe. Pre-booking essential, phone 0151 353 0123 - £7.95 p.p.
Saturday 15th May, National Moth Night – a 2010 Explore Wirral's Biodiversity event, 9pm start.
National Moth Night (NMN) is Britain's celebration of moths and moth recording. It was launched in 1999 and has taken place annually since then, the date varying each year in order to focus recording effort on different parts of the season. Join the Rangers and members of the Wirral Country Park Recording Group to see some of our wonderful spring moths. No need to book, meet at the Wirral Country Park Visitor Centre. Ring 0151 648 4371 for info.
Saturday 29th May, Burton Mere Walk - RSPB.
A free guided walk around the newly acquired grounds at the site of the Burton Mere Fishery. Find out about The RSPB's plans for the area and the creation of new habitat and visitor facilities on the Dee Estuary Nature Reserve. Booking is essential, call 0151 336 7681 to book and for further details.
Saturday 5th June, Wild Flower Walk – a 2010 Explore Wirral's Biodiversity event, 10am–12noon.
Join the Rangers and members of the Wirral Country Park Recording Group to explore the Wirral Way and its wonderful wildflowers including some special orchids. As well as seeking out the flowers we will start to list and map them so we can better protect these hedgerow gems. Come along and lend a hand!
No need to book, meet at the Wirral Country Park Visitor Centre.
Ring 0151 648 4371 for info.

Sunday 6th June, Raptor Rescue, 10am – 4pm.
Join us at the Wirral Country Park Visitor Centre and feast your eyes on these magnificent birds of prey. Raptor Rescue is a dedicated organisation for the rehabilitation of birds of prey. Information and displays throughout the day and goods on sale to raise funds. Sorry no dogs.
Ring 0151 648 4371 for info.

Sunday 6th June, Orchid Walk, 2pm start.
Join us on a peaceful stroll and a fantastic opportunity to see and learn about the orchids, wildflowers and much more at RSPB Inner Marsh Farm. £3 nonmembers, £2 members, pre-booking is essential.
Ring 0151 336 7681.
Saturday 13th June, Dragons and Damsels, 10am start.
Burton Mere is home to a rare winged mini-beast – the Red-eyed Damselfly - join the RSPB as we go in search of it and others as we also explore the wetland areas around Inner Marsh Farm. £3 non-members, £2 members and pre-booking is essential.
Ring 0151 336 7681.
Saturday 26th June, Burton Mere Walk - RSPB.
A free guided walk around the newly acquired grounds at the site of the Burton Mere Fishery. Find out about The RSPB's plans for the area and the creation of new habitat and visitor facilities on the Dee Estuary Nature Reserve. Booking is essential, call 0151 336 7681 to book and for further details.
Birding North West is a monthly magazine for birders in the North West Region. Our aim is to bring you the news of rare and scarce birds in our region while it is still news. We consider that up-to-date news, photographs of regional birds, articles on the occurrence of birds in the North West and other articles relating to our region is what our readership want.