January 2021 Newsletter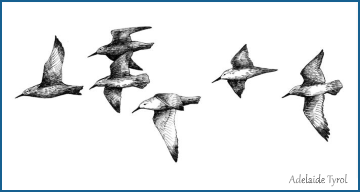 My Top Ten Favourite Bird Photographs

After several months of hardly anything except Species Spotlights in these Newsletters I thought I'd start the year with something a bit lighter with a photo 'competition'. Except it's not really a competition but a selection of bird photographs which, for one reason or another, particularly appeal to me. I did set myself some rules - 1. The photographs must have appeared on this deeestuary.co.uk website, 2. A photographer could only appear once and 3. A species could only appear once.

They are in random order and I don't have a particular favourite from these ten, but let me know if you do have a favourite and if I get a good number of votes I may well publish the winner next month: email -


Also if there is a photograph which has appeared in this website which hasn't made this Top Ten but which you think desreves to let me know. Over the years I have been sent many dozens of superb photographs all of which could easily have made this top ten.

Hope you enjoy them.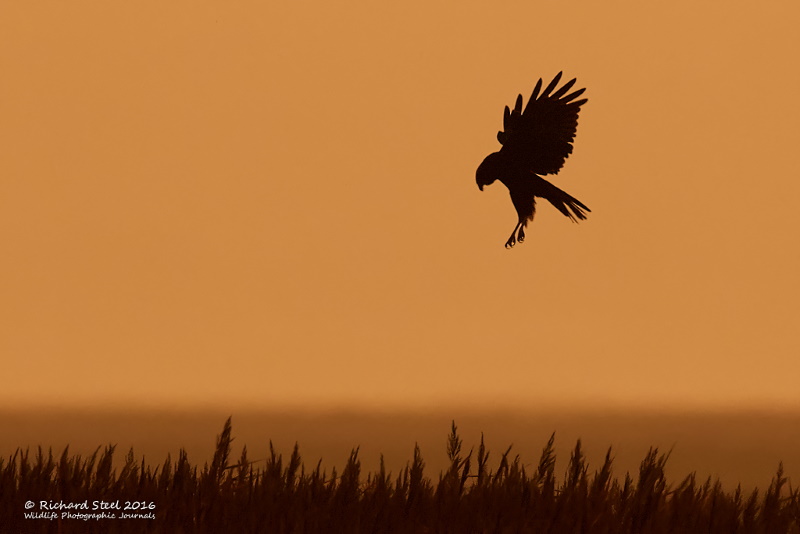 Marsh Harrier silhouetted against the evening sky whilst dropping into Neston Reed bed. Photographer Richard Steel.
These days Marsh Harriers can be seen every day flying over the Dee Estuary marshes and have now started to breed here, in winter they roost in double-figure numbers in the reed beds. But less than 20 years ago Marsh Harriers were only a scarce passage migrant and never seen in the winter. Since then their increase this has been phenomenal - see Marsh Harriers on the Dee estuary.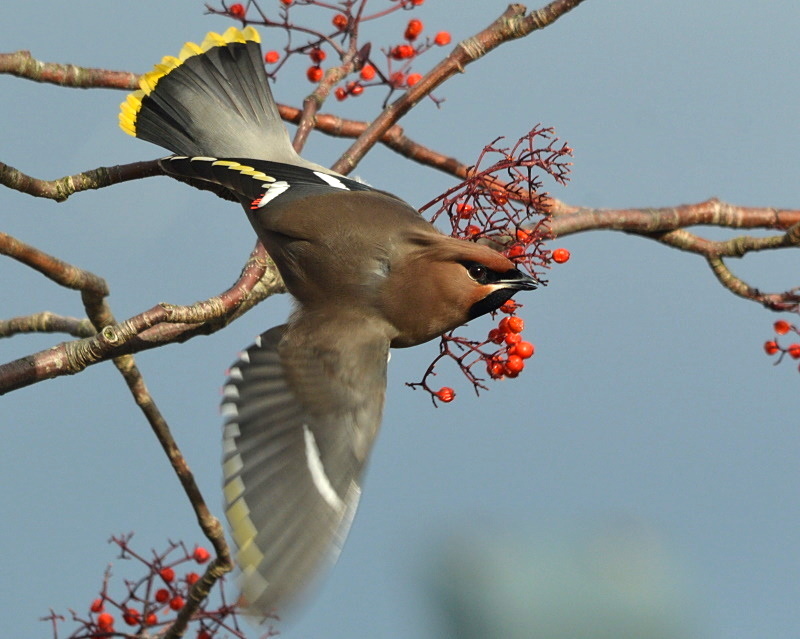 Waxwing eating Rowan berries at Parkgate in February 2017. Photographer Michael Davenport.
Waxwings are such exotic looking birds, but more often than not they choose some very unexotic locations to feed often seeking out berry trees in places such as Supermarket car parks and Retail Parks. We've been very lucky this century to have had several large irruptions including the winter of 2012/13 when they were seemingly everywhere. See Species Spotlight - Waxwings.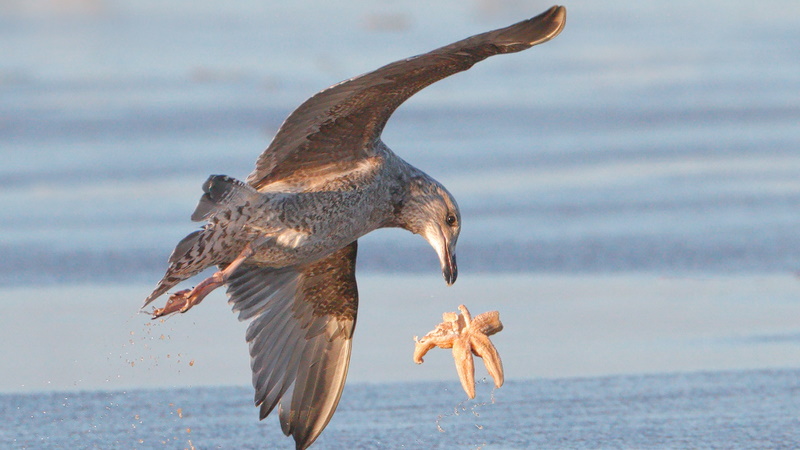 Immature Herring Gull with Starfish on Leasowe Shore, Photographer Charles Farnell.

This was one of many thousands of gulls in Leasowe Bay feeding on a starfish wreck in November 2015. We can get spectacular numbers of gulls when a wreck occurs. These large numbers usually occur after storms which result in wrecks of various sea creatures including starfish and razorshells. The largest gathering of gulls I recall was in early 2013 when 20,000 Herring Gulls were counted off Hilbre and 10,000 along north Wirral. High tides at Hoylake were a spectacular sight that year.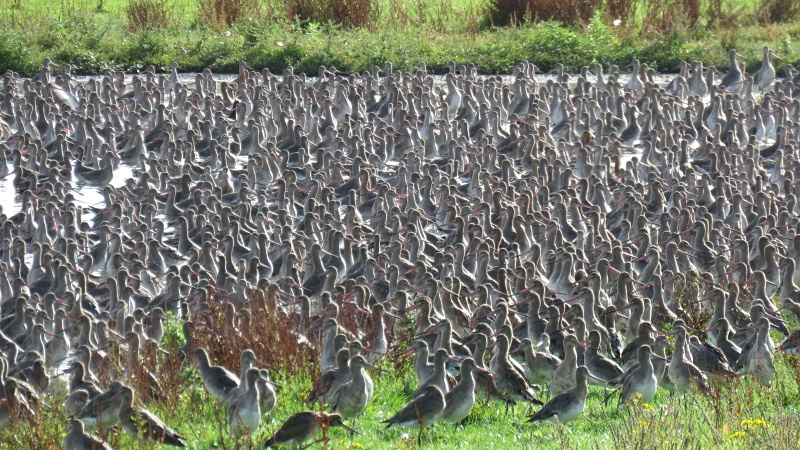 Black-tailed Godwits at Gilroy 'Scrape' in September 2016, Photographer Richard Smith.
I hope you'll indulge me including one of my own photographs. Before it was drained Gilroy scrape was one of the most important post-breeding moulting sites in the country for this species, it's good that they have found an alternative site at nearby Caldy Wildfowl Collection. The photograph really needs to be seen full screen to get all the detail - either click on the photo or click here to view a larger version. This was taken early morning when the sun was just rising over the houses on Gilroy Road backlighting all the birds.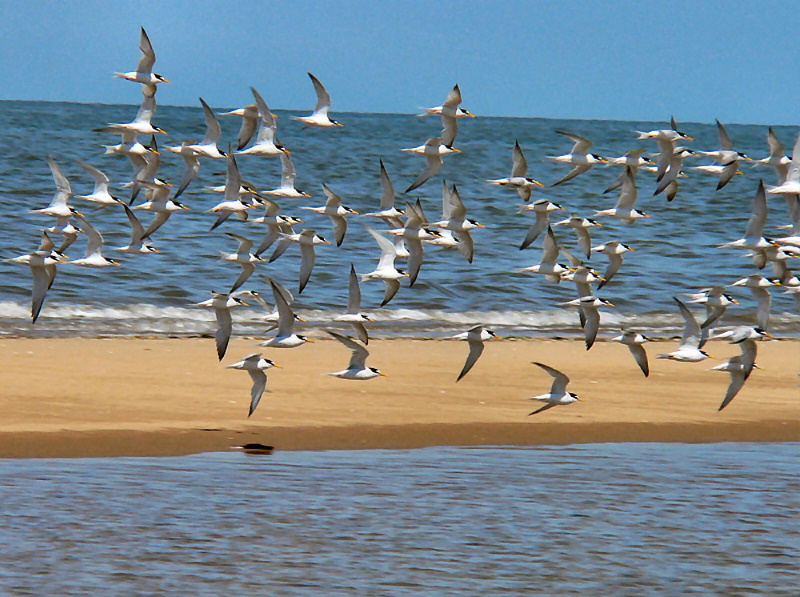 Little Tern flock at Gronant in 2005, Photographer Jim Armstrong.
I've been sent many photographs of the Little Terns over the years but this one remains my favourite, I think it's the combination of the terns, golden sand and blue sea and sky. I spent around 15 summers at Gronant as a voluntary warden and Jim was one of the paid wardens and one of the most entusiastic.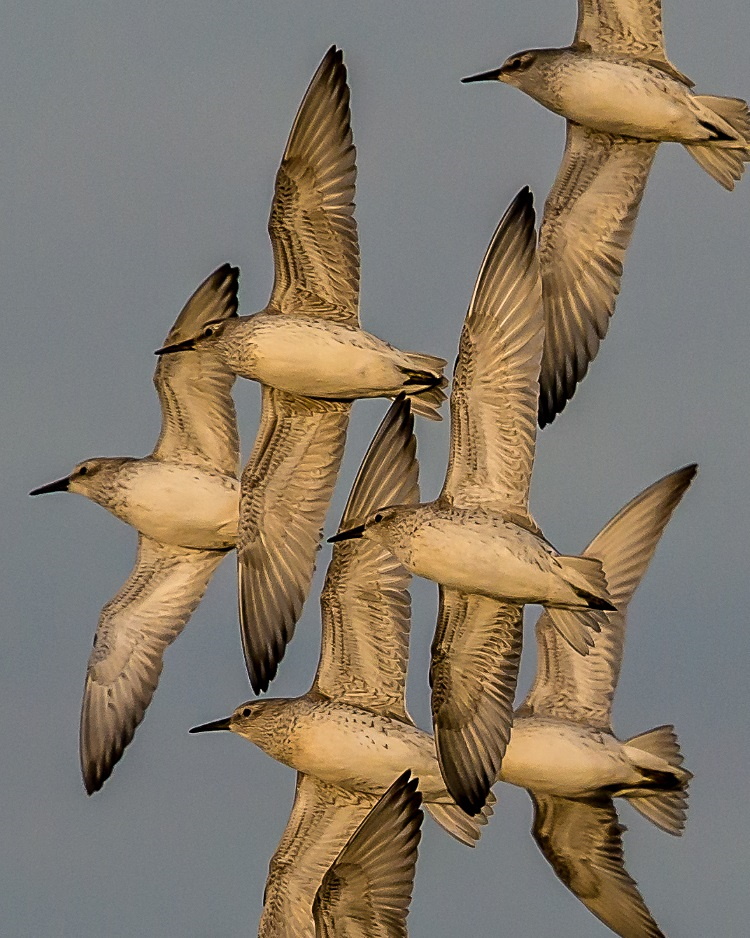 Knots at Hoylake in December 2016, Photographer Paul Lee.
I've got masses of Knot photographs, including many taken by myself, usually of large flocks either on the ground or in flight. But this one really stands out and looks like an award winning painting at the Wildlife Art Exhibition!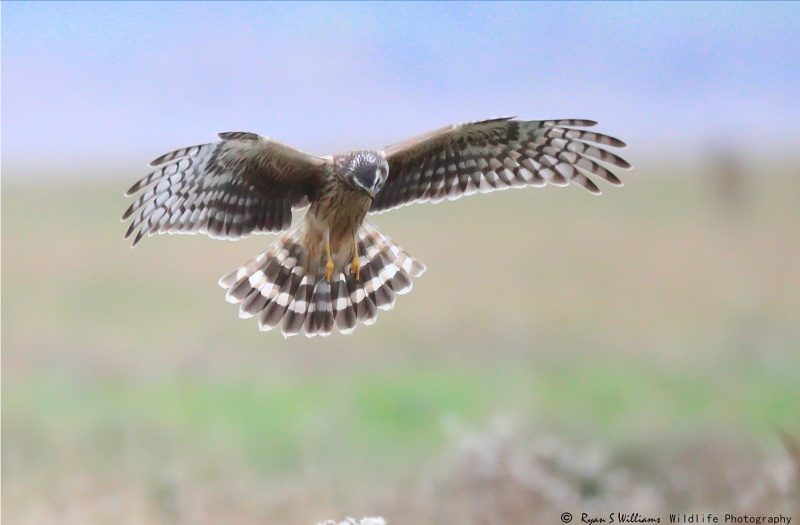 Ringtail Hen Harrier at Neston Marsh in November 2017, Photographer Ryan Williams.
Hen Harriers are much in the news these days because of their illegal persecution but we always get some over-wintering here on the Dee estuary and are always great to see.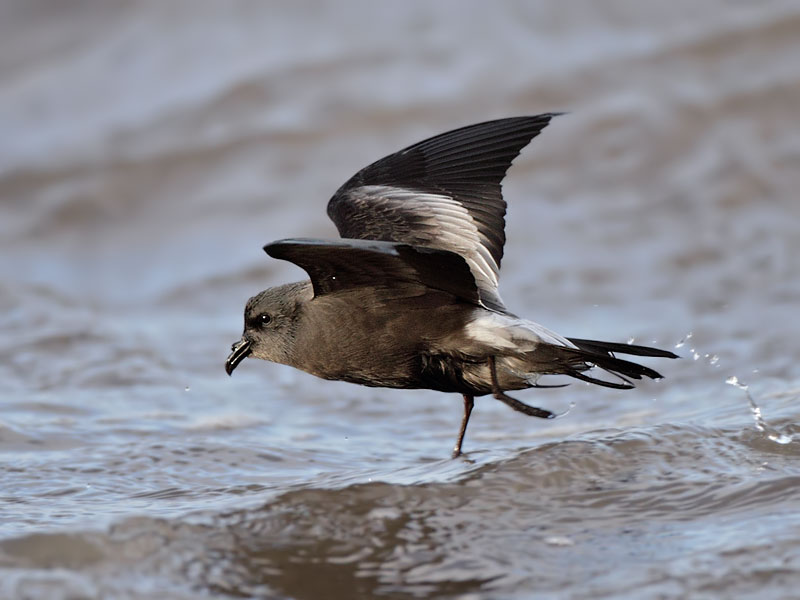 Leach's Petrel off north Wirral, Photographer Steve Round.
With more Leach's Petrels seen off north Wirral than anywhere else in the country I have been sent many stunning photos of them over the years and this is certainly one of the best. This one was photographed in September 2010 when hundreds were counted over a four day period, a classic year for them.



Kingfisher at the duck pond near Leasowe Lighthouse, Photographer Jeremy Bradshaw.
Kingfishers, of course, are one of our most photogenic birds but this one really stands out being photographed against the backdrop of the duck pond reflecting the setting sun. Without any sizeable river, lake or canal Kingfishers are surprisingly regular in Wirral.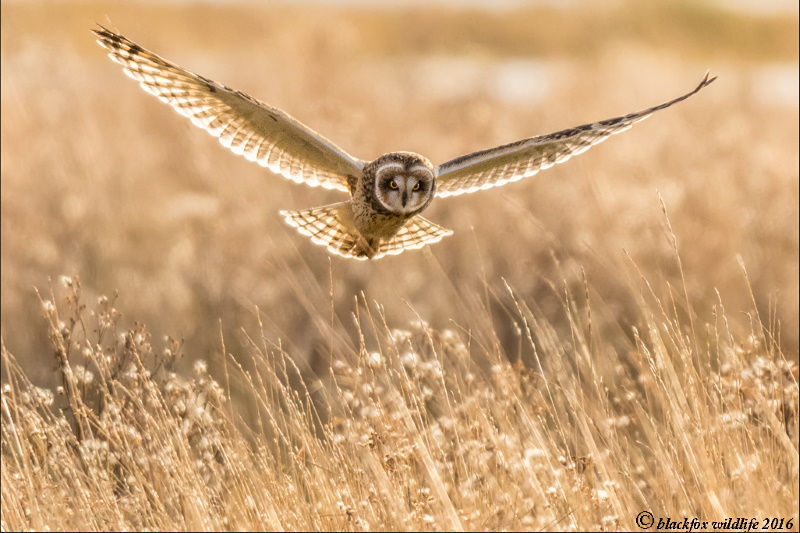 Short-eared Owl by Denhall Quay, Photographer Jeff Cohen.
Another decidedly photogenic species and probably the most photographed on the Dee Estuary. Some winters there are lots on the marshes with many hunting close to footpaths and view points with Denhall Quay one of the prime sites for them. This photograph, taken in November 2016, was BBC AutumnWatch photo of the day and I quote Jeff "stunning afternoon down at denhall quay today, the owls decided it was play time at last, at least five SEO's maybe more, I got one pic with three in and a couple as per the pics came really close in".
So that's my Top Ten, as already said I have so may superb photographs it was very difficult to choose and well over 100 different ones were more than suitable to have made this list.
However, I couldn't resist adding another from my very good friend Matt Thomas who, as Ranger, spends many hours on Hilbre.


Purple Sandpiper at Hilbre, Photographer Matt Thomas.
The purple on Purple Sandpipers is very subtle, I only have two photographs in my collection which show this colour - both are by Matt. See Species Spotlight - Purple Sandpiper (which has four great photographs taken by Matt).
Richard Smith.

Top of Page

Book Review
I have just read Bob Hughes' 65-page FROM THE NOTEBOOKS OF A YOUNG WIRRAL BIRDWATCHER - A LIGHT-HEARTED LOOK BACK TO THE 1950s AND 60s. Many of you may remember Bob as a nature reporter with the Liverpool Daily Post and BBC Radio Merseyside from 2001 - 2005 before retiring to his allotment on Bidston Hill.

It is a really good read and I can certainly recommend it. There is a lot about the early days of Hilbre Island Bird Observatory and school birdwatching trips to Frodsham, Burton, Delamere Forest and further afield. It tells of some of the (humorous) disasters such as camping on the floating bog at Hatchmere, as well as the 'glory days' of spotting a Red-backed Shrike at Frodsham and the first Cheshire Sooty Shearwater from Hilbre.

If you would like to receive a copy, please ring Bob on 0151 652 7707. The booklet is free of charge but any contributions towards costs would be appreciated.

Colin Schofield

Above review first published in CAWOS Bird News No. 115 (October 2020). I've also read this booklet and can thoroughly recommend it. Richard Smith.


Colour Ring Report
Curlews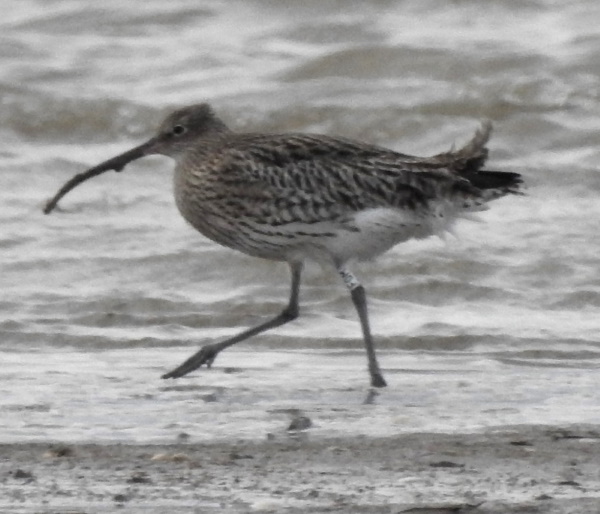 Curlew FOM at Thurstaston November 2020 © Steve Hinde


We don't get many colour ringed Curlews on the Dee Estuary but in November we had two. Both were ringed in Finland but unfortunately we don't have details of the one in the photo, here is the history of the other one.
FAC on white ring:
Ringed in July 2017 in western Finland as a juvenile.
It spent it's first summer on the Dee Estuary being recorded on Heswall Shore in June and July 2018.
It was again at Heswall in April 2019 and November 2020.


Black-headed Gulls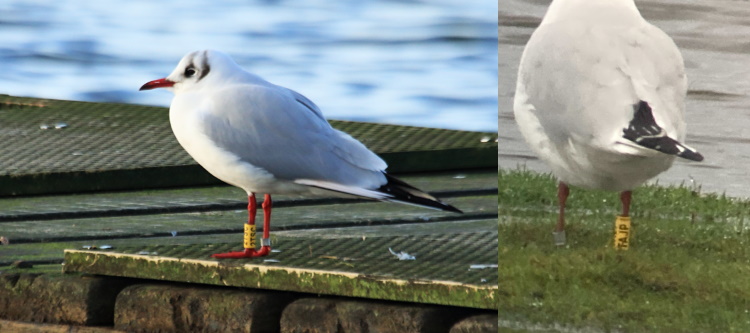 Left: 2TSC at West Kirby © Carole Killikelly. Right: TAJP at Leasowe © Sean O'Hara

2TSC on yellow ring.
Ringed at Pitsea Landfill Site in Essex in March 2017.
First seen on West Kirby shore in July 2017 since when it has been recorded at least 25 times in West Kirby including four times in December 2020. It's favourite spot is the pontoon on West Kirby Marine Lake. Since it was ringed it has never been recorded away from West Kirby.
TAJP on yellow ring.
Ringed in Poland at Skoki Duze on the River Vistula NW of Warsaw in June 2019.
Recorded at both Moreton and Kerr's field, Leasowe, in December 2020.

Sanderling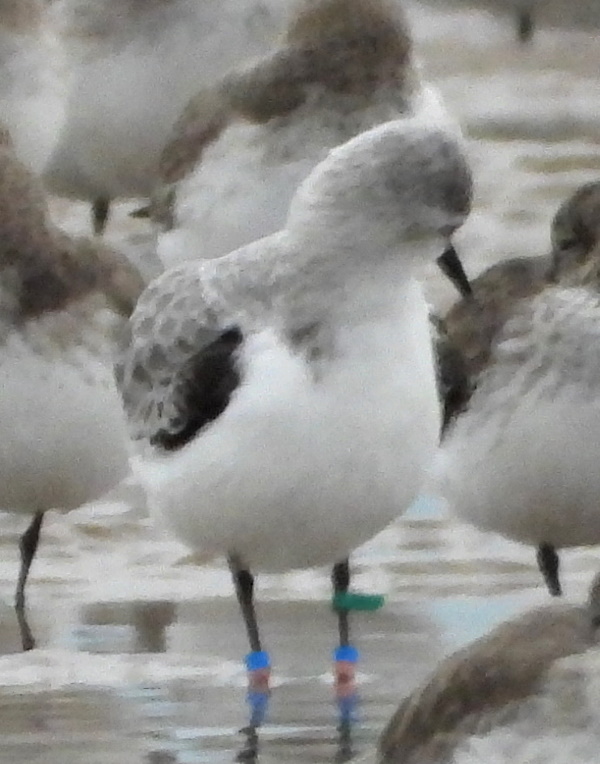 G3BRBR at Hoylake © Richard Smith

G3BRBR.
Ringed at Sandgeroi beach, SW Iceland, in May 2016.
Recorded:
Formby in August and September 2017.
Sandgeroi beach, SW Iceland in May 2018.
Formby in July and October 2019, and at Crosby February 2020.
Ainsdale in August 2020.
Hoylake on 18/12/2020.
Note the red rings have faded so they now look Pink/Orange.


Oystercatcher

Yellow over Blue ring inscribed with T3.
Ringed at Dawlish Warren, Exe Estuary (Devon) in November 2018.
It was recorded several times at the ringing site in the winter of 2018/19, last seen there 5/5/2019.
This bird must breed in Dundalk Bay, Irleland, where it was seen in June 2019 and September 2020.
Recorded at Thurstaston on 26/11/2020.


Colour-rings were recorded by Richard Smith, Steve Hinde, Matt Thomas, Ken McNiffe, Rob Bithell, Tim Kinch, Colin Schofield, Allan Hitchmough, Carole Killikelly, Sean O'Hara and Les Hall.


December Bird News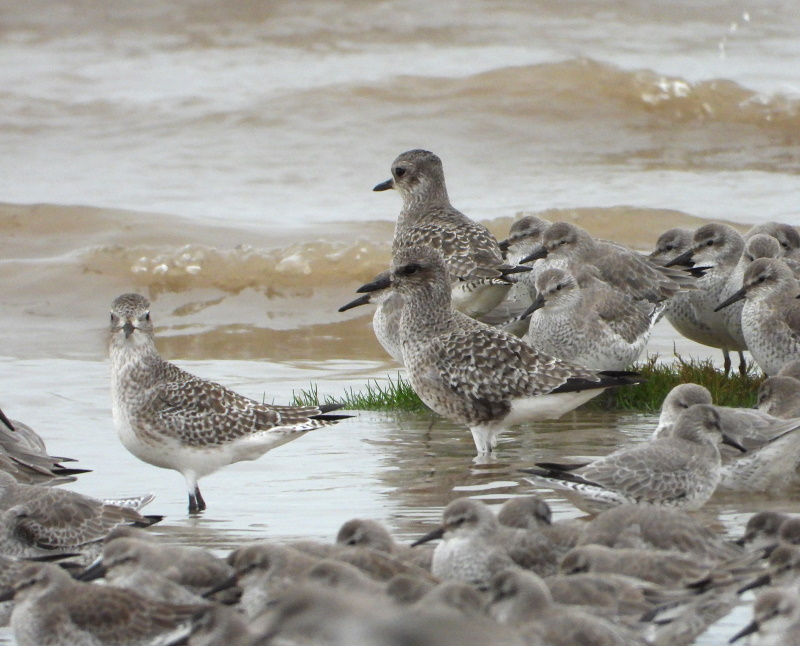 Grey Plovers and Knots at high tide at Hoylake, December 16th © Richard Smith


Plenty of waders on the estuary and the Hoylake spring tides mid-month were spectacular with a settled and largely undisturbed wader roost. When we did our low tide WeBS count early in the month there were 30,000 Knot on Dawpool Bank off Thurstaston with similar numbers of Oystercatchers. Numbers of Dunlin are probably around 15,000 for the estuary/north Wirral.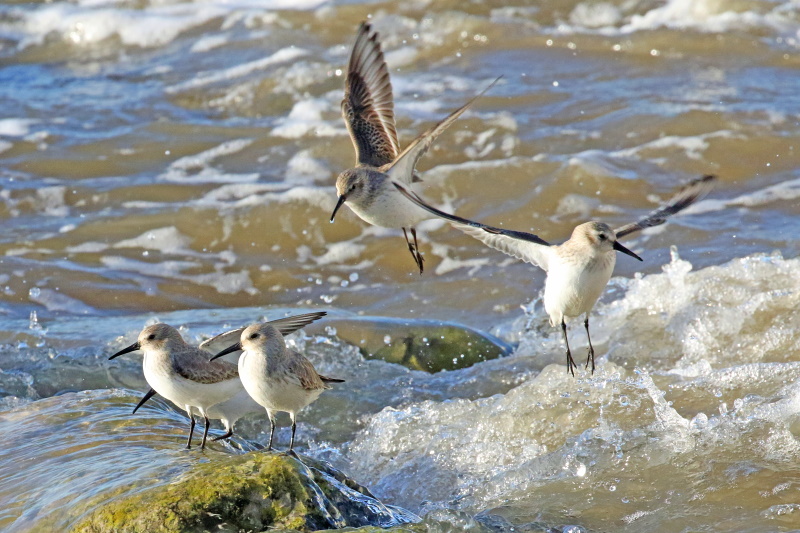 Dunlin at West Kirby Marine Lake, December 15th © Roy Lowry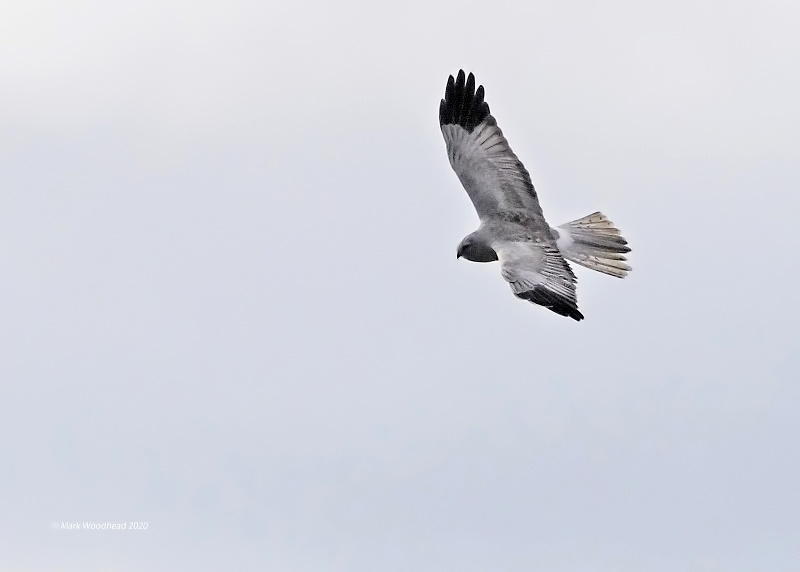 Male Hen Harrier at Parkgate, December 14th © Mark Woodhead

There were two grey male Hen Harriers giving great views through the month, and plenty of photos taken! Also at least two ringtails, max count of Marsh Harriers was six which is a bit lower than the previous two winters - perhaps they are a bit more dispersed than usual.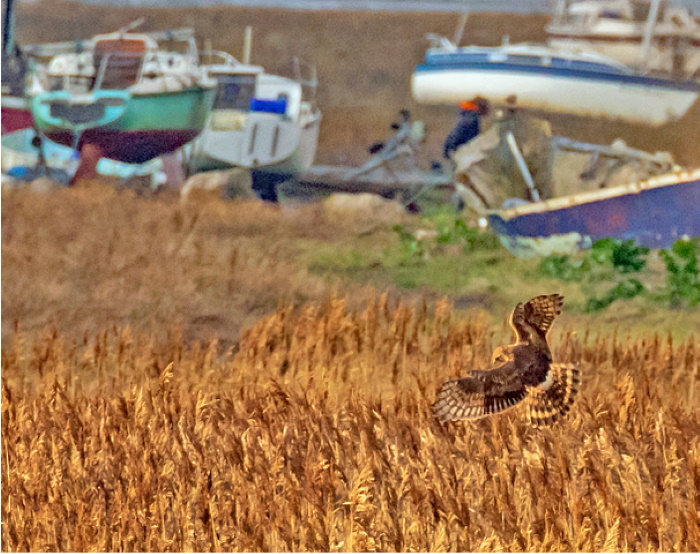 Ringtail Hen Harrier at Heswall, December 14th © Frank Burns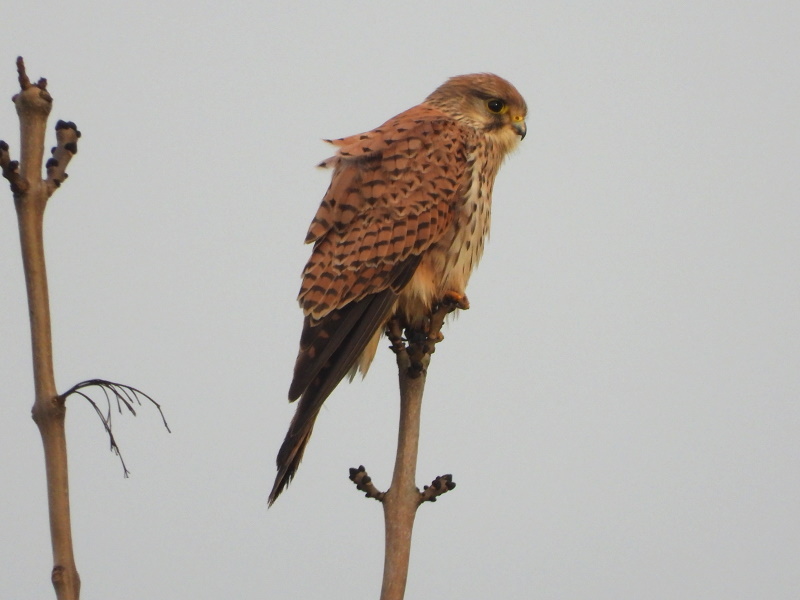 Kestrel at Thingwall, December 28th © Bill Wonderley


Four Snow Bunting were seen on Little Eye on the 26th when four were spotted by Leasowe Lighthouse two days later we assumed they were the same ones, until somebody reported four were still at Little Eye. The following day the two flocks joined up and we saw the eight at both Leasowe and Hoylake, it's been a good few years when we last had a flock of that size and I'll be writing an article about them next month with all the details.
Other good birds was an out of season Osprey on the 2nd over Parkgate, and a Glaucous Gull and Little Stint at Burton Mere Wetlands. A Bittern was recorded regularly flying into Neston Reed Bed at dusk and Goosanders which reached a max count of 15 on West Kirby Marine Lake. The month ended with a Velvet Scoter and Eider off Hilbre.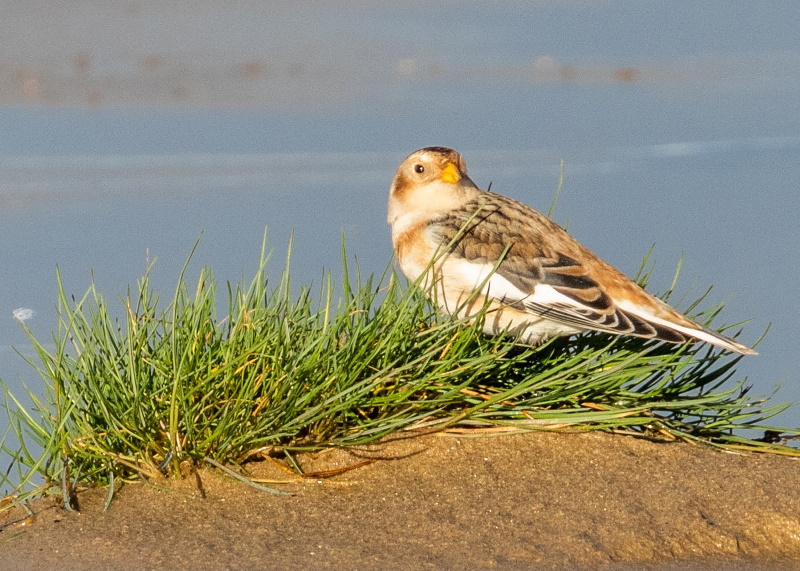 Snow Bunting at Hoylake, December 31st © Peter Sutton

Many thanks go to Geoff Robinson, Mark Woodhead, Tim Vaughan, Tim Kinch, Matt Thomas, David Haigh, Steve Hinde, Alan Hitchmough, Derek Bates, Allan Conlin, Richard Whitby, David Thompson, David Small, Les Hall, Richard Beckett, Colin Schofield, John Hemmings, Chris Wilding, Roy Lowry, David Leeming, Karen Leeming, Bruce Atherton, Peter Sutton, Frank Burns, Dave Edwards, David Bradshaw, Paul Mason, Steve Hart, Mark Peers, Sheila Ryde, Jeremy Bradshaw, Kelvin Britton, Roy Wilson, Rod Bell, Andrew Parker, Richard Smyth, Carole Killikelly, Bill Wonderley, James Dodd, Chris Revell, Elliot Montieth, Ali Miller, Gareth Prestridge, Graham Parry, Richard Steel, Alan Irving, Ashley Cohen, Linda Platt, Joff Fenton, Simon King, David Huntingford, Steve Liston, Charles Farnell, Gary Shingler, Gail Wilson, Ken McNiffe, Sean O'Hara, Bill Benbow, Greg Roebuck, Paul Greenslade, Rob Bithell, Andrwe Leaver, Roger Evans. David Taylor, Helen Jones, Michael Davenport, Mike Botham, Matt Atkin, Adrian Morgan, the Dee Estuary Wardens and the Hilbre Bird Observatory for their sightings during December. All sightings are gratefully received.

What to expect in January
With large numbers of Knot and Dunlin on the estuary, and a good number of Sanderlings, the high tides at Hoylake should produce a spectacular display during the high tides mid-month.
West Kirby Marine Lake is certainly worth a visit with Brent Geese, Goosanders, Red-breated Mergansers and Goldeneye on show, particularly during a cold windless spell. Look out for also for rock Pipits on the sea-wall below the promenade. On the higher tides, particularly during a storm, the pontoon at New Brighton Marine Lake is one of the most reliable sites in north-west England to see Purple Sandpipers.
A cold icy spell may well bring in large numbers of birds onto the marshes including Short-eared Owls, thousands of Pink-footed Geese as well as big flocks of smaller birds such as Skylarks and various finches.

Forthcoming Events
January Highest Spring Tides (Liverpool)
Also see Tides page.
14th January, 11.48hrs (GMT), 9.6m.
15th January, 12.30hrs (GMT), 9.6m.
Forthcoming Events
Due to Covid 19 restrictions no birdwatching events are planned for this month.